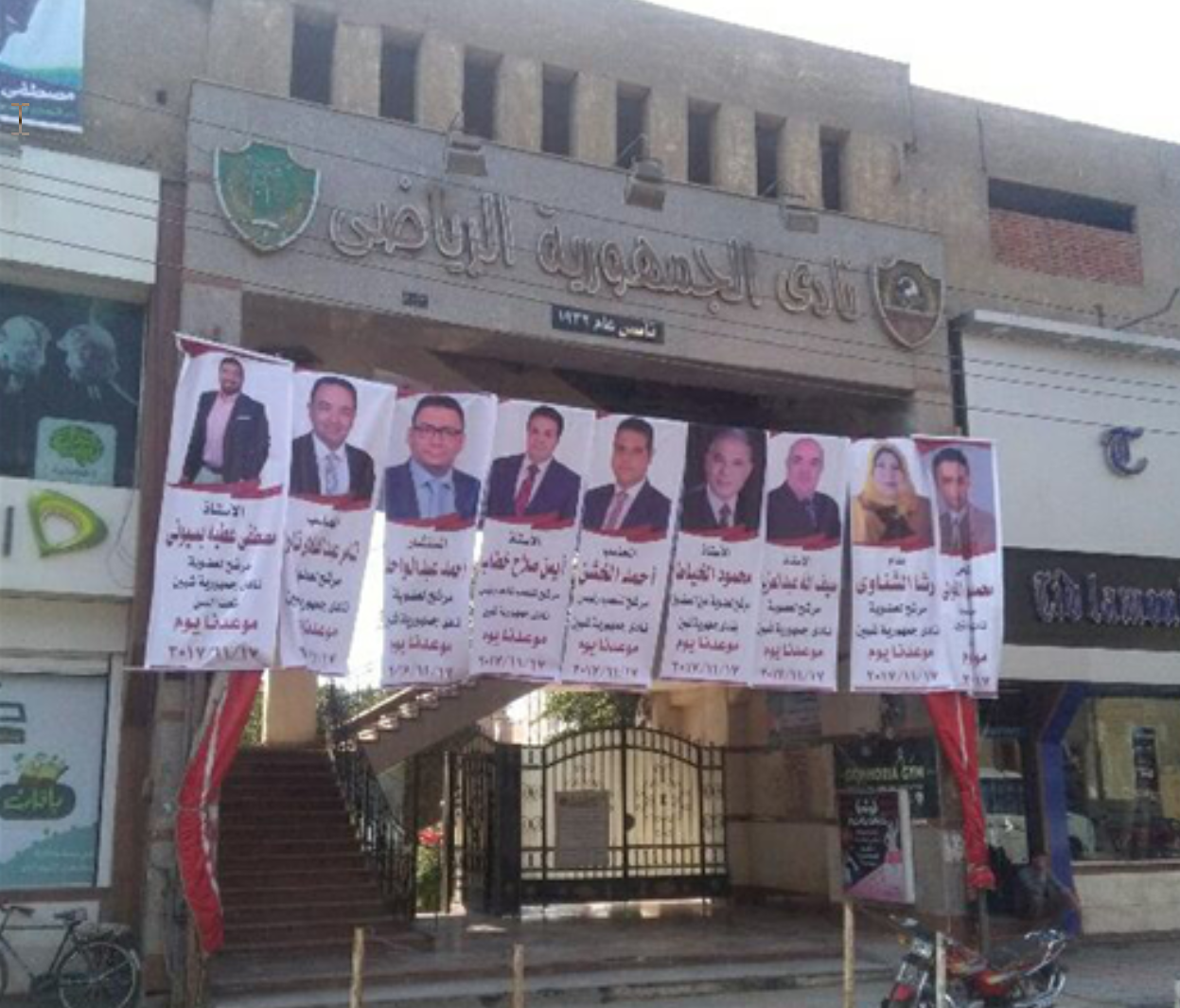 Mr / Ayman Khattab wins the post of Vice Chairman of the Board of Directors of Al-Gomhoria Sports Club in Shebin El-Kom:
January 22, 2018
In the event of a big competition between 34 candidates in November last elections for the selection of the board of directors of Al-Gomhoria Sports Club, the Judicial Committee supervising the elections of Al- Gomhoria Sports Club in the center of Shebin Al-Kom announced that the "Future List", headed by Accountant Ahmed Al-Khashin as President Ayman Khattab as Vice President, in the elections of the Board of Directors of the club held on Friday, 18 November 2017.
Al-Gomhoria club is one of the oldest clubs in Egypt. It was established in 1932 and has great social and sports importance in the governorate of Menoufia.